Recipes
A cold appetizer of salted salmon, Steelhead, chum salmon, and sturgeon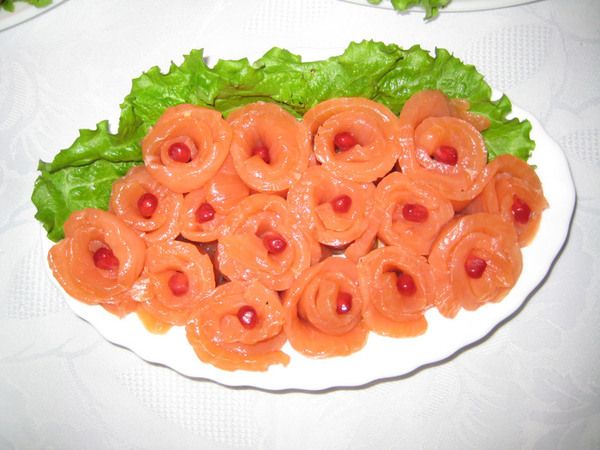 Ingredients
→ SALTED SALMON
→ SALTED SALMON
→ SALTED CHUM SALMON
→ VEGETABLE OIL
→ LETTUCE LEAVES
→ LEMON
→ PARSLEY GREENS
→ SALMON

Clean the salted fish from the bones and skin, cut into thin slices, lay in even rows on a dish or plate, decorate with branches of parsley or lettuce leaves.
As a side dish, you can use lemon slices.
Very salty chum salmon, salmon or salmon should be pre-soaked in a whole piece in cold water for 3-4 hours. After removing the fish from the water, dry it with a towel, lubricate it with odorless vegetable oil, hold it for 1-1. 5 hours in a cold place or on ice and cut it into thin slices.