Recipes
Bread roll with fish filling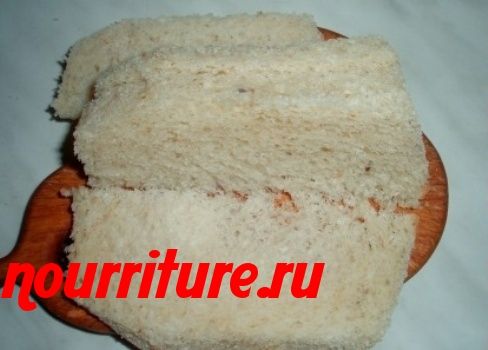 Ingredients
→ SALT
→ BUTTER
→ GROUND BLACK PEPPER
→ WHITE BREAD
→ 2 TEASPOONS TOMATO PASTE
→ 100 G OF BOILED CHOPPED FISH
→ 1 TEASPOON CHOPPED ONION
→ 1 BEATEN EGG

White wheat bread (without crusts) cut into long strips 8-10 cm wide, wrap in a damp towel and let the bread slightly soak.

Mix the chopped fish with salt, pepper, onion, tomato paste and beaten egg (see "Features of cooking boiled fish").

Then sprinkle the bread with melted butter, spread with fish filling, roll into a tube, wrap tightly in foil or parchment paper, cover with the same wet towel and put in a cold place for 1 hour.

Before serving, cut the rolls into slices and fry in oil in a frying pan.