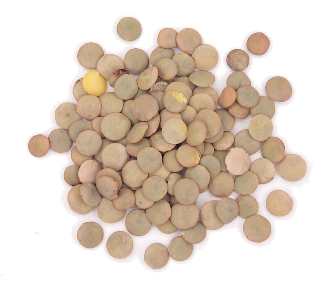 Brown lentils
have a spicy taste with a nutty aroma. In Europe and North America, it is used to make thick soups with vegetables and aromatic herbs. It cooks a little longer than green lentils (about 30 minutes) and when cooked, it retains its shape perfectly. 
Brown lentils: useful properties of brown lentils
Brown lentils are great with bacon and salted pork, and they also go well with vegetable dishes with curry seasoning. 
Before cooking, brown lentils do not need to be soaked.