Recipes
Canape sandwiches with herring, tomato and egg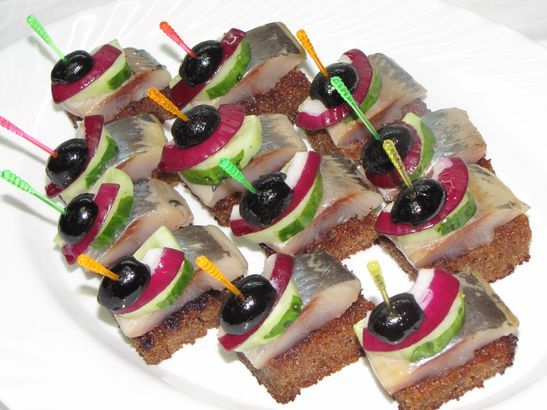 Ingredients
→ 30-40 G OF SUNFLOWER OR HERRING OIL
→ 30 G FILLET OF SPRAT OR SALTED HERRING
→ 30 G DILL OR GREEN ONION
→ 100 G (4 SLICES) BLACK OR WHITE BREAD
→ 1 HARD-BOILED EGG
→ 1 TOMATO

Spread bread with sunflower or herring oil, put a circle of tomatoes on top and cover it with a circle of eggs. 
For a change, you can put an egg on the bottom of some sandwiches, and a tomato on top. 
You can decorate the canapes with pieces of herring or sprat, and sprinkle with chopped dill or green onions on top.