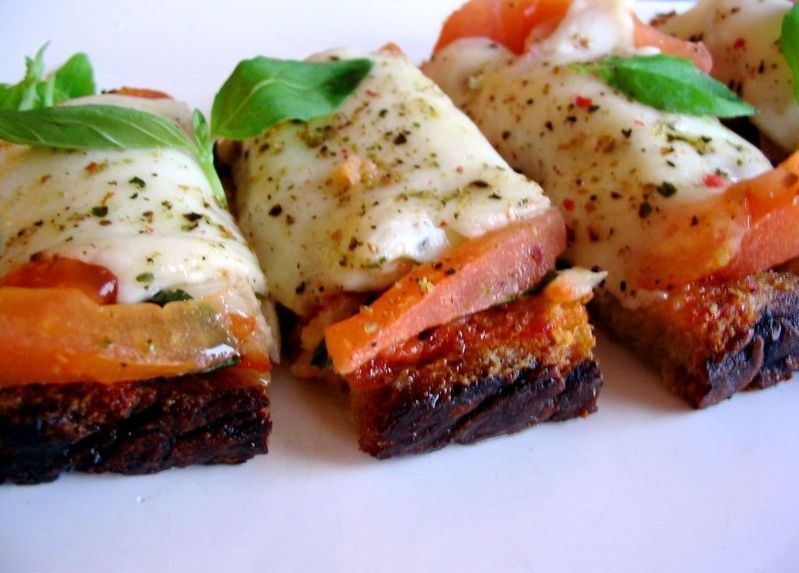 Tartins are a type of hot snack on wheat or rye bread.
Usually, when preparing tartins, fish, vegetable or meat products are placed on toasted wheat bread, and on top of the filling tinder a little hard cheese or put a thin cheese slice.
Prepared tartins are warmed up for 5-10 minutes in the oven (at a temperature of 180 degrees). It is believed that the tarts are ready when the cheese covering the filling begins to melt.