Recipes
Canned sterlet in tomato sauce with mushrooms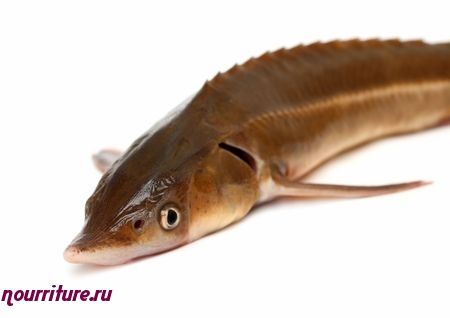 Ingredients
→ SALT
→ 350 G CANNED STERLET IN TOMATO SAUCE
→ 100 G OF CHAMPIGNONS
→ 1\2 LEMONS
→ 1 TEASPOON WHEAT FLOUR
→ 1 CUP DRY WHITE WINE
→ 1 TABLESPOON BUTTER

Transfer the sterlet together with the tomato juice from the jar to a saucepan or saucepan, add the cooked and sliced mushrooms, pour in white wine, cover with a lid and cook over low heat for 5-6 minutes. 
Pour the resulting fish broth into another saucepan, put this pan on low heat, add the flour mixed with 1 teaspoon of melted butter, and cook the sauce, stirring with a spoon, for 3-5 minutes. Then add salt, add the remaining oil and mix well. 
When serving, put the canned sterlet in tomato on a warmed dish, put the mushrooms on top, pour the strained sauce and garnish with slices of peeled lemon. 
You can also serve boiled potatoes and fresh cucumbers with canned sterlet in tomato.