Recipes
Carp, carp, bream or river perch, fried in sour cream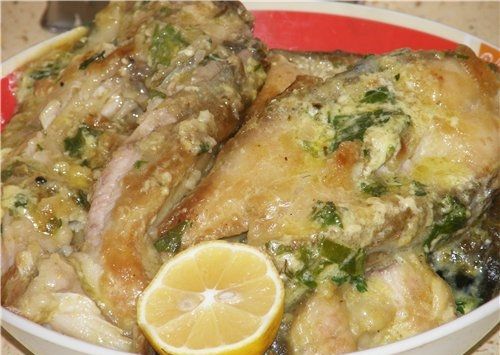 Ingredients
→ SALT
→ 600 G CARP, BREAM, CRUCIAN CARP OR RIVER PERCH
→ 2 TABLESPOONS VEGETABLE OIL
→ 2 TABLESPOONS WHEAT FLOUR
→ 0.5 CUPS SOUR CREAM (15% FAT CONTENT)

In sour cream, you can cook carp, river perch, carp, bream and other fish. 
Peeled fish or boneless fillet, cut into portions, add salt, roll in flour and fry in a pan heated with oil. After that, pour the fish with sour cream and put it in the oven for 15-20 minutes or, after letting the sour cream boil, cover the pan with a lid and leave it on low heat for a while.
To garnish with fish, you can serve fried potatoes or buckwheat porridge, as well as fresh cucumbers.