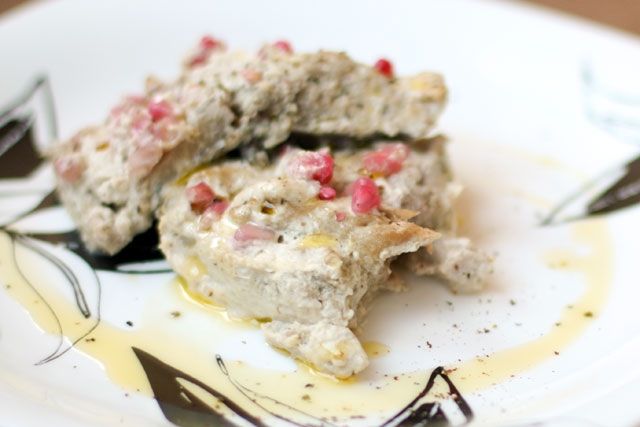 Ingredients
→ SALT
→ GROUND BLACK PEPPER
→ WATER
→ 4 TABLESPOONS BUTTER
→ 30 G GREEN ONION
→ 30 G OF GREENS
→ 2 TABLESPOONS OF 3% VINEGAR
→ 2 HEADS OF ONIONS
→ 100 G GROUND BREADCRUMBS
→ 1 TABLESPOON SUGAR
→ 1 BAY LEAF
→ 1 LARGE CARP (CARP)
→ 1 CLOVE BUD
→ 0.5 CUP SOUR CREAM (15 % FAT CONTENT)

Clean the carp, cut off the head, fins, rinse under cold water, dry, cut into large pieces, sprinkle with salt and pepper. Then fry the carp pieces in oil together with the onions, sprinkle with finely chopped parsley and green onions and simmer for 2-3 minutes. Then add sour cream, bay leaf, cloves, ground breadcrumbs and a little water.
In a saucepan, melt the sugar until brown and add the vinegar. Pour the resulting liquid into a saucepan with the fish.
Put the finished fish on a platter and pour the liquid in which it was stewed.