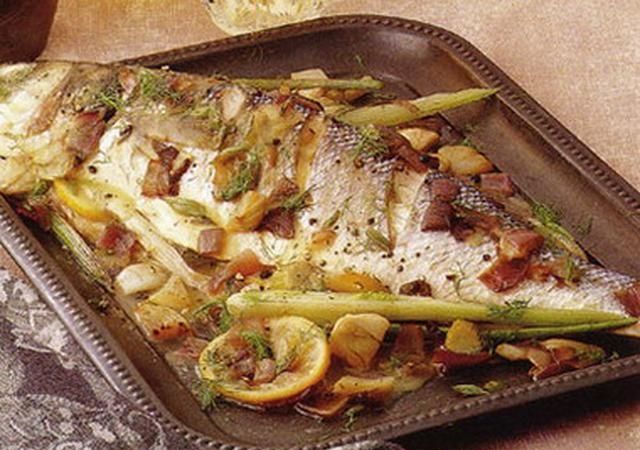 Ingredients
→ GROUND BLACK PEPPER
→ SALT
→ CINNAMON
→ 50 ML SUNFLOWER OIL
→ 2 SMALL ONIONS
→ 1 CUP CRUSHED ALMONDS
→ 1 TABLESPOON TOMATO PASTE OR 0.5 LEMON
→ 1 KG OF CARP

Carp clean, rinse and season with salt inside and out. 
Fry the onion, cut into circles, with 50 ml of sunflower oil. Add the crushed nuts, salt, ground pepper and cinnamon to taste. Stuff the carp with this filling. Put on a baking sheet, on the bottom of which several thin sticks are laid, so that the fish does not burn, and pour 4-5 tablespoons of sunflower oil. Around the carp lay 4-5 slices of lemon or pour a tablespoon of tomato paste, diluted with a small amount of water. 
Bake the carp in the oven at 180 degrees. Serve cold.