Recipes
Carp stuffed with mushrooms, rice and dill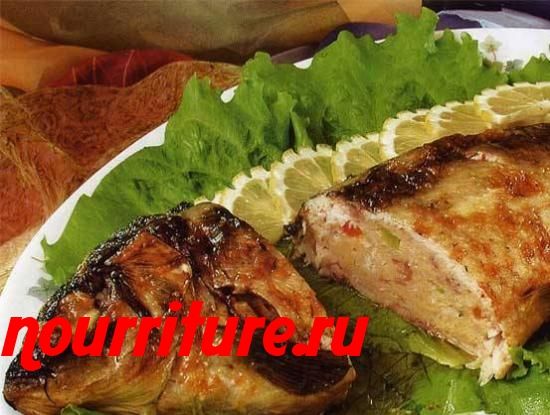 Ingredients
→ MUSHROOMS OR PORCINI MUSHROOMS
→ GROUND BLACK PEPPER
→ SALT
→ BUTTER
→ RICE
→ CARP
→ DILL GREENS

Boil the rice in salted water. Mushrooms or porcini mushrooms are also boiled in salted water and finely chopped. 
Mix boiled rice with mushrooms and finely chopped dill greens. 
Carp clean of scales, carefully cut the abdomen, remove the entrails. Then wash it, dry it, pepper it, salt it (inside and out) and stuff it with the prepared filling. Sew the incision on the abdomen with thread. Pour melted butter on top of the carp.
Placed in a special bag or sleeve for baking, the carp is fried in the oven at a temperature of 200 degrees. The baking time depends on the size of the particular carp.