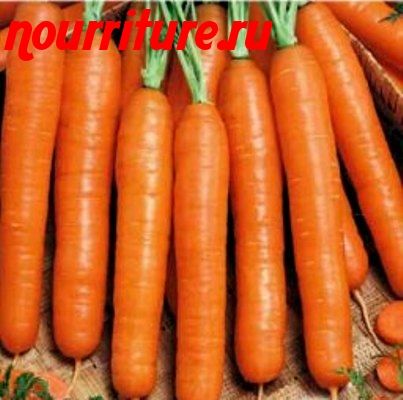 "Rogneda" is a medium-ripened carrot variety, characterized by a stable yield, has excellent taste qualities and is well stored.

The root vegetables of the rogneda variety are colored orange, and the flesh and core are bright orange. The shape of the root crops is mainly cylindrical with a smooth, even surface.

In length, carrots of this variety grow to 13-16 cm and reach a mass of 90-100 g.

From the point of view of culinary application, the variety "rogneda" is universal: it is used for fresh consumption and for any processing methods.