Recipes
Cottage cheese with smoked fish (mass for sandwiches)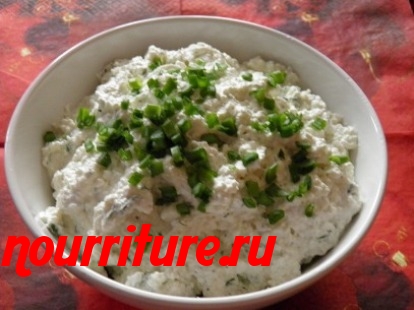 Ingredients
→ SALT
→ 2-3 TABLESPOONS SOUR CREAM (15% FAT CONTENT) OR MILK
→ 100 G OF COTTAGE CHEESE (9% FAT CONTENT)
→ 100 G SMOKED FISH
→ 1 TABLESPOON GRATED HORSERADISH
→ 1 TABLESPOON CHOPPED GREEN ONION

Peeled from the skin and bones of the fish finely chop and mix with the ground cottage cheese, pre-adding sour cream or milk to the cottage cheese.

Season the mass with grated horseradish and green onions, and then add salt.

Serve as a cold appetizer or as a filling for sandwiches.