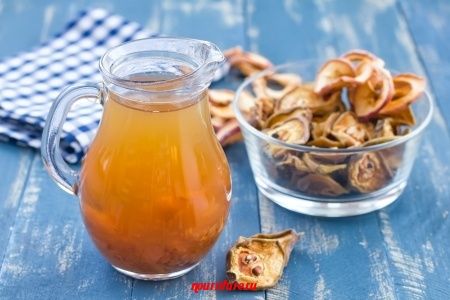 Several regions of Ukraine – Kiev, Chernihiv, Zhytomyr and Sumy – belong to the Northern part of the country, and the formation of regional cuisine was influenced by historical events and climatic conditions of the area.
In the North and North-East of Ukraine, the coldest winters are quite wet and warm summer months, and nature abounds in forests and reservoirs. Rivers belonging to the basin of the Dnieper-Desna, Oster, Sejm, Sula, many lakes, reservoirs and ponds are rich in fish, and therefore fish dishes play an important role in the diet of residents of Northern Ukraine.
In the forests of Chernihiv, Kyiv lots of nuts, mushrooms, berries – wild raspberry, BlackBerry, currant, barberry, strawberry, elderberry, blueberry, bilberry and blueberry (West Polesie), cranberry, Rowan, bird cherry, viburnum, rose hips and hawthorn, wild pear, and Apple-wildings: the generous gifts of nature have long been used for desserts, preparations for the winter, as fillings for pies and dumplings, a variety of jams, pickles and sauerkraut.
Polesie is famous for a huge variety of wild herbs that have useful properties. Since ancient times, medicinal plants have been used for the prevention and treatment of many diseases, as well as for the preparation of tinctures, napars, extracts, liquors, decoctions and uzvar, herbal teas and as dry seasonings for the first and second courses. For example, wild mint, which grows in abundance in Polesie, is an ideal addition to meat dishes, is used for cooking uzvar, as a therapeutic agent – in the form of a decoction in combination with other herbs for the treatment of nervous diseases and colds.
Since time immemorial, people in Polesie have been engaged in meat and dairy cattle breeding, growing cereals: wheat, barley, rye, oats, buckwheat (since the 12th century), and since the middle of the 16th century-corn . Animal products and cereals have always been the basis of cuisine, and remain the main culinary traditions to this day.
Northern Ukraine is an immense field of the main technical crops of the region-sugar beet and flax. Sugar is produced from beets, in addition, it is widely used for preparing local national aperitifs: Chernihiv moonshine is known far beyond the region. It is this moonshine snack famous Chernihiv borscht, the real recipe of which is known only to old-timers. Flaxseed oil is an alternative to sunflower oil and is used for salad dressing and frying.
The most popular vegetables in the North of Ukraine are potatoes, table beets, carrots, cabbage, cucumbers. Gardening, berry growing and beekeeping also serve as the basis for creating national dishes.