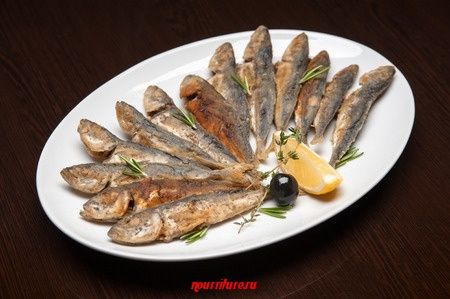 Table traditions of residents of Odessa, Mykolaiv and Kherson regions have their own characteristics, but the abundance of food, generosity and sophistication of treats, careful preparation for the feast in advance unites residents of the South of Ukraine.
Regardless of the theme of the event-wedding, name day, christening, funeral, anniversaries or corporate events-the table is set up with luxury snacks, delicious main dishes, flavorful pastries. The feast can not be considered complete if the table is not cooked the day before the holiday, fragrant, cool, infused with fruit and berries compote. By the way, in the Odessa region prepare the famous compote of white cherries. This fact is perpetuated in folk art and thanks to the famous Odessa song, everyone knows that " if the grandmother is healthy, she eats compote ".
The southern regions of Ukraine – the black sea coast and the Dnieper river with its tributaries and estuaries - are a huge network of fish-rich reservoirs. This means that fish dishes are presented in the South Ukrainian cuisine in all its diversity. Here, in the South of Ukraine, they know a lot about fish, they know how to cook it in different ways: preserve, dry, dry, smoke, marinate, salt, bake it on coals and in foil. 
The fish table in the South of Ukraine is rich as in any other part of the country. Fish broth is used to prepare the first dishes, and not only fish soup, in addition, fish is stuffed, cutlets are made from it , breaded and fried in breadcrumbs, vegetables are steamed with it, aspic is made and a portion of jelly is made. And what a variety of dried and dried fish can be seen on the shelves of bazaars and shops! Here and transparent, dripping with fat, waiting for a steaming mug of beer, and noble sturgeon, and salted Zander, and the most tender catfish, and delicious perch! 
Despite the similarity of culinary traditions in the Odessa and Kherson regions, the meal is called differently. For example, in Odessa, when inviting to the table, they call it "to eat", but in the Kherson region – "to eat". But throughout the South, people prefer festive feasts that can be organized in nature. Until now, in Odessa, there is a tradition to gather for a common lunch or dinner to residents of neighboring houses in full, during which the tables are set right in the courtyard. A long row of benches and chairs along the same long table accommodates everyone who wants to communicate during meals, and each hostess prepares the best dishes for such feasts. But God forbid someone to put on the table everyone's favorite steers in tomato, even if they are homemade in an exclusive version: this food was previously considered the most inexpensive and primitive snack, and the same status it has remained to this day...