World culinary
Cuisine of Western Ukraine (Galician cuisine): ode to plyatsko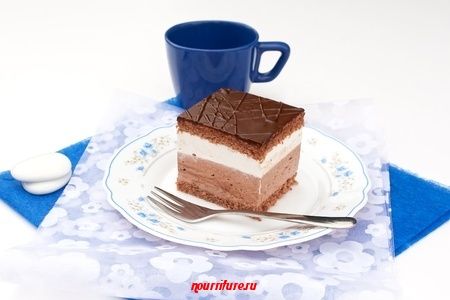 Diverse and original, incorporating dozens of the best recipes of neighboring countries, combining the advantages of solid and nutritious German cuisine and the sharpness of Hungarian, Polish refinement and delicacy of Austrian, Turkish spice and piquancy of Jewish-Galician cuisine has become the object of worship of many tourists who come to Western Ukraine only to enjoy the rich taste of local dishes.
But sweets and dainties are drawn to Lviv, Uzhgorod or Ivano-Frankivsk because only here they prepare plyacki-confectionery with a divine taste and a stunning aesthetic component. You don't even know what's better: to contemplate a mouthwatering delicate pastries or eat them. Perhaps it would be best received by those who, admiring the Cup and asks for a cap of cava and proceeds to a meal.
So, what is the Cup and why they, like moths on fire, flied gourmets around the world?
The production of plyatsok is a labor-intensive, complex process, and, unlike the production of cakes we are familiar with, it is not put on stream. In the first approximation, plyatsok can be represented as a rectangular piece of cake with different fillings and creams. One plyatsok is baked for 4 servings, filled with nuts, jam, various creams, fruit, candied fruits, chocolate, whipped cream – everything that can inspire Winnie-the-Pooh.
Plyatski are served in cremans, which in Western Ukraine are called flares. The dessert can be different in taste and appearance, but one parameter for plyatsok should always remain unchanged: its height. It is defined simply: if a piece of plyatsok hardly fits in a wide open mouth-it means that the size is correct!
Plyatsok is not just an alternation of identical cakes and fillings. In the composition of the cake may be a few different types of cakes: sponge , curd, puff, unleavened, honey, etc.. 
Preparation of plyatsok for a wedding earlier began a week before the event: on Monday-Tuesday, a variety of cakes were baked, on Thursday, cheesecakes were prepared, on Friday, creams were churned and the entire structure was assembled. The product turned out to be monumental, but the most important point in all this confectionery production was the cutting. Plyatski had to be cut so that they had an absolutely correct four-sided shape, and the cut had the appearance of a real work of art.
In the Galician kitchen is a simplified version of the cake precedency. They are sweet pies with fruit fillings: cherries , apples, pears, peaches. Sometimes rabarbar, that is, rhubarb, is used as a filling .
In short, plyacki is a separate topic for the story, an occasion for a trip to Western Ukraine, a way to get acquainted with the amazing Galician cuisine. Come to Lviv or Uzhgorod, go to any cookery, choose your favorite pie and you order to them of aromatic coffee. Try local delicacies, and you will understand how easy and forever you can love the city, where they are able to meet guests like this!