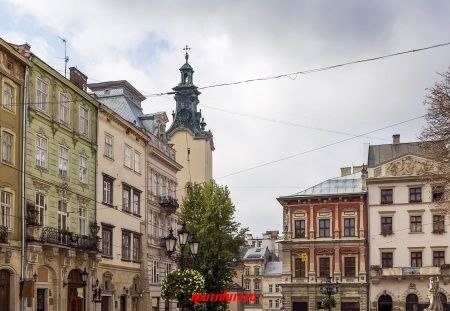 It so happened that Ukraine is a Union of regions that are very different in cultural and historical traditions. Differences are evident in everything: architecture, ethnic characteristics, mentality, and, of course, cuisine.
The cuisine of Western Ukraine is sometimes called Galician, since some Western regions of the country were once part of ancient Galicia. Historians define Galician cuisine as Central European, with traditions influenced by Polish, Hungarian and Austrian culture. This is not surprising, because in the 14th century Galicia was annexed by the Kingdom of Poland, and in the 18th-the region became part of Austria - Hungary. How can there not be a mix of culinary traditions? 
That is why in modern Western Ukrainian, Galician, cuisine there are elements of gastronomic preferences of neighboring countries, in particular, it is believed that the sweet table owes its dishes to Austria, the Hungarians expanded the range of knydli and goulash, and the Germans – dishes from meat offal. 
The same salceson and flaczki (soup with tripe), which are so popular in Western Ukraine, came from the Austrian cuisine. The Polish-Lithuanian Commonwealth made its contribution to the food culture. In addition, Jews took part in it - the famous zwikli (a spicy dish made of beetroot , horseradish root and spices), which is now prepared throughout Europe, were born here. 
In short, Galician cuisine is a rattling mix of culinary traditions of several countries, which has absorbed the most characteristic, the most vivid, the most expressive recipes of Polish, Turkish, Austrian, Jewish, Hungarian, and Moldovan dishes. 
Researcher and historian Taras Wozniak, whose pen belongs to the work on the study of national Western Ukrainian cultural traditions, writes that the main difference between Galician cuisine is that it is prepared not for their own pleasure, but for demonstration to others. 
The philosophy of Galician cuisine is not only to observe the exact proportions of products in each dish, but also to follow a strictly defined, sometimes very difficult, cooking technology. For example, if bograch (goulash of paprika, tomatoes, potatoes and beef ) must have the aroma of fire smoke, then a dish cooked on a gas stove with the same set of ingredients can not bear the same proud name.