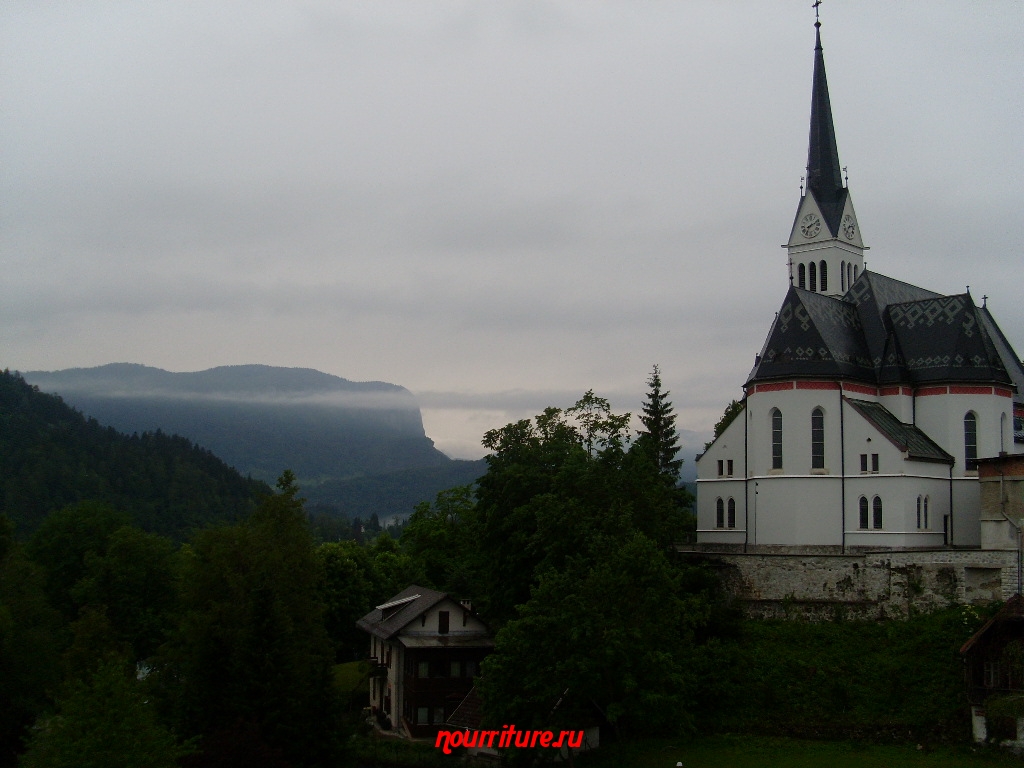 Slovenian cuisine is a unique blend of Austro-Hungarian, Slavic and Italian culinary traditions. Here you can find everything: delicious pizza, wonderful cakes, delicious bread of all kinds, hot meat dishes (goulash, homemade sausages, stuffed beef, schnitzels and cutlets), poultry and pork pates, fried and baked fish, wine, dairy desserts and much more.
Let's start in order: Slovenes try to cook pizza and pasta in accordance with Italian canons. They turn out delicious and low-fat.
Famous cakes (cakes) in Slovenia began to be baked in their time by Hungarians. These delicious treats are currently very popular with tourists from different countries, which is not surprising, because Slovenes use only the freshest products for their preparation: high-quality cream, chocolate, berries and fruit. The result is such masterpieces as" black forest cherry", where light whipped cream mixed with cherry juice is perfectly combined with pieces of chocolate, canned cherries and the most delicate sponge cake...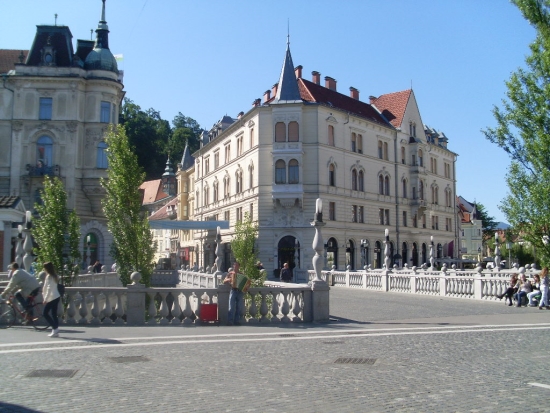 Bread in Slovenia is extremely tasty and very diverse in its recipe. In addition to the traditional European white wheat bread, including cereals and sprinkles of sesame seeds and poppy seeds, there are also several types of dark bread, among which there are two main types - bread made mainly from rye flour (dark), and bread baked with a small amount of rye flour (gray).
Typical Slovenian meat dishes include, first of all, cutlets, breaded schnitzels, sausages and goulash. As a side dish to all these dishes, vegetables are offered: for schnitzels and cutlets - potatoes with lettuce leaves, for pork sausages-onions and fresh tomatoes, and goulash often contains green bell peppers, legumes or porcini mushrooms.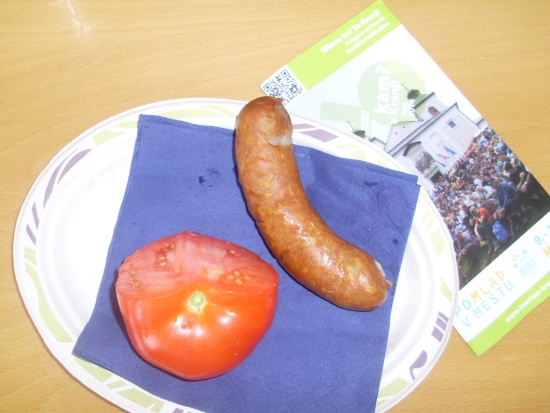 You don't need to talk about pates for a long time: you can smear them on bread and eat them with pleasure.you just need to choose which pate to buy: tuna, chicken (simple or spicy) or pork.
Fish in Slovenia is best prepared in seaside towns. For example, in Piran, you can try excellent fillet of donkey or order any seafood dish. Important information for those who do not tolerate fish smell: freshly caught fish and seafood almost do not smell at all, and their taste is strikingly different from the same products, but already laid down! Try it yourself, and you will see that it is so.
Among Slovenian wines of different strength and price categories, it is worth highlighting pear brandy, which is prepared in the monastery of Pletr. To get this drink on a very small pear hanging on a tree, put a glass bottle, and then the pear grows right in the bottle to a large size. I must say that pear brandy is quite an expensive drink, so those who still want to taste the local wine and not be left out, you can advise either Malvasia, which is characterized by a pleasant sourness and contains only 12 percent alcohol, or honey liqueur (honey, by the way, in Slovenia is also very high quality and is produced in abundance).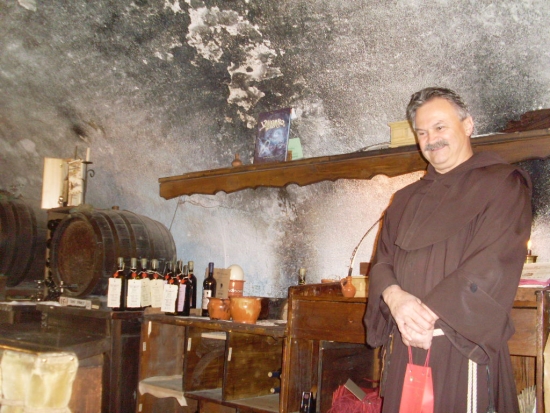 Milk is the pride of Slovenia. Here it is sold both in large supermarkets and in street vending machines. From milk, Slovenes get various drinks (whey, shabesu, sour Alpine milk), smeared cheeses (including processed ones), butter, cream, cottage cheese, and so on. The most common dairy desserts include custard, yogurt, and whipped cream. There are also sturdily with cottage cheese and raisins, very reminiscent of the taste of the casserole). In turn, in unsweetened dishes, milk may be present as one of the ingredients of the sauce.