World culinary
Features of the Austrian national cuisine: cheese "of Walkerston"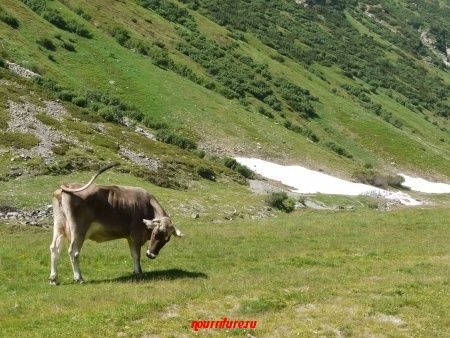 Hard Vorarlberg cheese "Walserstolz" is made only from natural, raw milk obtained from brown cows that do not consume silage.
It gets its characteristic taste, first, due to the quality of milk, the taste of which is determined by local herbs. Secondly, along with the traditional addition of natural rennet and fermented milk cultures to the cheese, the Vorarlberg masters also thicken it with whey cultures.
The history of Walserstolz cheese production began in the 14th century. It was then that the active development of the Grosses Walsertal area by people led to excessive production of milk, and consequently cheese. As a result, in the middle of the 18th century, so much cheese was produced that it was even sold to Italy. But now, for almost a hundred years, cheese has been made in small Union cheese factories.
Since 1997, the entire process of cooperative production and sale of cheese is carried out through the company "Emmi Esterreich", and since 1998 the name" Walserstolz " has been registered as a trade name.