Recipes
Fish balls with cottage cheese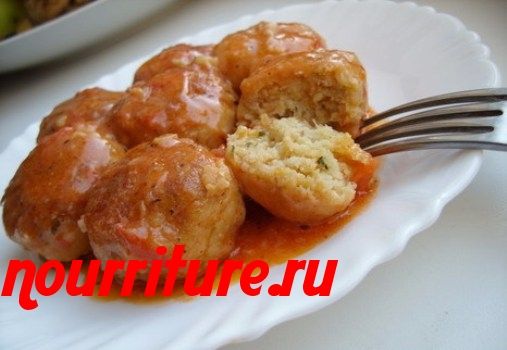 Ingredients
→ TOMATO SAUCE
→ SALT
→ 50 G WHITE BREAD (WITHOUT CRUST)
→ 350 G BONELESS COD FILLET
→ 250 G OF UNLEAVENED COTTAGE CHEESE (9% FAT CONTENT)
→ 2 TABLESPOONS BUTTER
→ 2 TABLESPOONS WHEAT FLOUR
→ 1 ONION

Wash the cod fillet, cut it into small pieces and pass it through a meat grinder (see "Cutting fish"). Add the bread soaked in water, finely chopped onions, salt, combine with the mashed cottage cheese and mix well.

From the resulting mass, form small balls, roll them in flour and put them in a saucepan greased with butter. The balls are also sprinkled with melted butter and placed in the oven, preheated to 200 degrees.

Serve the dish on the table with tomato sauce (see "Tomato sauce").