Recipes
Fish schnitzel, fried in a sailor's style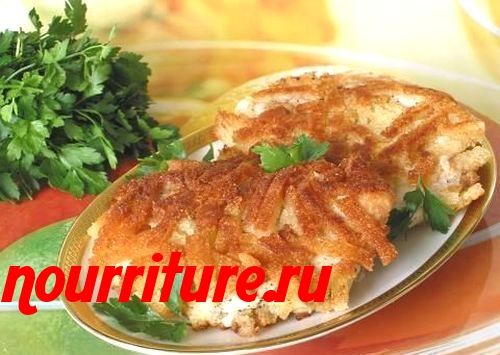 Ingredients
→ SALT
→ GROUND BLACK PEPPER
→ 500 G FROZEN FISH FILLET (HAKE, CATFISH, FLOUNDER, COD)
→ 100 G BUTTER
→ 1 LOAF OF WHITE BREAD (400-500 G)
→ 2 EGGS

Fish fillets without bones are cut into small portions (see "Cutting fish"), broken into a layer with a thickness of 0.5-0.7 cm and give it the shape of a flatbread.

White bread, slightly stale, without a crust, cut into noodles.

Prepared portions of fish are sprinkled with salt, pepper, soaked in a lightly beaten egg, and then rolled in white bread. Fry on both sides in a frying pan in a large amount of fat until a golden crust forms.

The dish is served with fried potatoes, pickled plums, fresh vegetables.