Recipes
Fried mackerel with onion sauce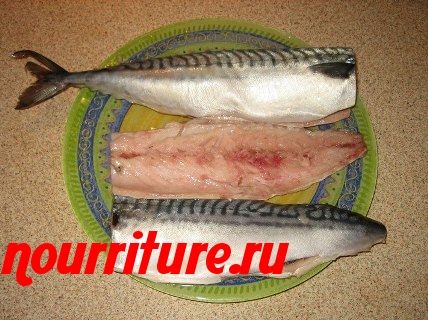 Ingredients
→ GROUND BLACK PEPPER
→ SALT
→ PARSLEY GREENS
→ 800 G MACKEREL OR HORSE MACKEREL FILLET
→ 50 G WHEAT FLOUR
→ 4 TABLESPOONS BUTTER
→ 100 G ONION
→ 1/4 CUP WATER

Boneless fillet of mackerel or horse mackerel roll in flour (see "Cutting fish"), mixed with salt and pepper (see "Flour breading").

In a frying pan, melt the butter and fry the onions in it. Put the fish in the pan and lightly fry on both sides for 10 minutes, then pour in 1/4 cup of water, close the pan with a lid and keep on fire for another 5-10 minutes.

Before serving, sprinkle with herbs.