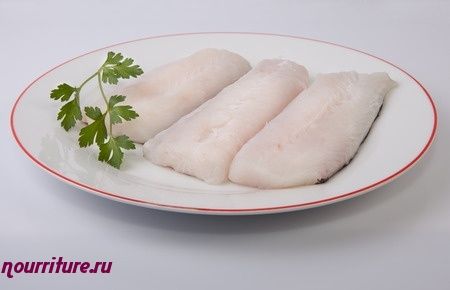 Ingredients
→ SALT
→ 300 G BONELESS HAKE FILLET
→ 30 G GREEN ONIONS
→ 2 PICKLED CUCUMBERS
→ 2 SPRIGS OF PARSLEY (FOR DECORATION)
→ 1 CUP BEANS
→ 0.5 CUPS OF MAYONNAISE

Soak the beans overnight, then drain the water, pour in a new one and boil the beans until soft, making sure that they do not boil. Remove the finished beans from the broth, toss in a colander and cool.

Wash the boneless hake fillet and boil it in salted water until tender (see the articles "Cutting fish" and "Steamed fish"), then cool and cut into cubes the size of beans. Cut the pickles into slices. Wash the green onions, shake off the water and chop them finely.

Mix the hake fillet, boiled beans, pickles, green onions and season with mayonnaise. The resulting mass is thoroughly mixed and put in a slide in a salad bowl. Ready salad before serving, decorate with sprigs of parsley.