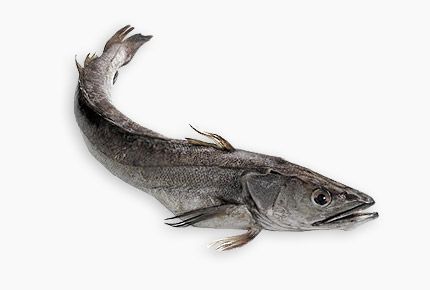 Hake is an oceanic fish of the cod family (merlusovyh), has a dense, juicy, but low-fat meat that is used in dietary, therapeutic nutrition, as well as in the menu of the elderly and those who suffer from excess weight. 
Hake can be fried, boiled (including steamed), stewed, baked whole, or used for preparing minced fish (there are few bones in the flesh and they are easily separated). 
During baking, the hake should be watered with a fat sauce or fish broth, since its flesh is naturally dry. And for frying, it is better to dip pieces of hake in liquid dough or pan in breadcrumbs (or flour).
As for steam or simple boiled hake, it is recommended to serve it with a sauce of sour cream, cream or butter.