Recipes
Herring, mashed with butter (for sandwiches)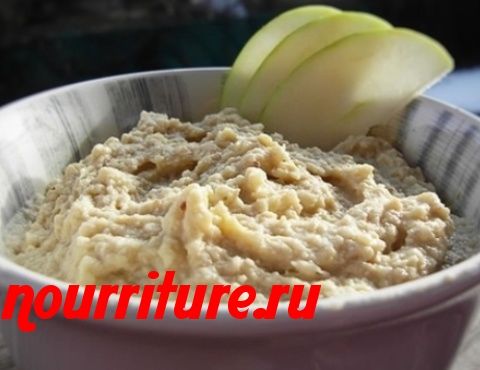 Ingredients
→ 30 G PARSLEY
→ 2 TABLESPOONS UNSALTED BUTTER
→ 1/3 TEASPOON NUTMEG
→ 1 SALTED HERRING
→ 1 LARGE SWEET AND SOUR APPLE

Boneless fillet of soaked and peeled herring finely chop (see "Cutting fish" and "Processing salted herring"), mix with oil and rub through a sieve (or pass through a meat grinder twice). Then fold into a bowl and beat with a fork or spatula. For the taste, you can add 1/3 teaspoon of nutmeg to the herring.

Put the prepared herring on an oval dish, give it the shape of a whole fish, putting the head and tail, and then cover with slices of peeled apple and decorate with sprigs of parsley.

Herring is also delicious, mashed with butter with the addition of an apple, grated on a grater. The herring prepared in this way can be served on the table in a butter dish or put on bread toasted in oil. Sandwiches with herring can be decorated with slices of apples and leaves of parsley.