Recipes
Herring oil (for sandwiches)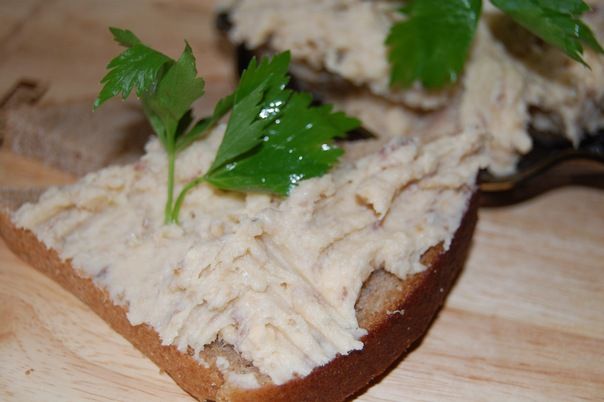 Ingredients
→ 750 G SOFTENED BUTTER
→ 30 G MUSTARD
→ 250 G SALTED HERRING

Boneless herring fillets soak in milk or the tea infusion. After 6-8 hours, rub the fillet through a sieve. 
Put the softened butter in a saucepan, add the mashed herring, mustard, and then beat everything thoroughly with a spatula.
Herring oil can be served as a cold snack for boiled potatoes or as a filling for sandwiches.