Recipes
Horse mackerel salad with tomatoes and pomegranate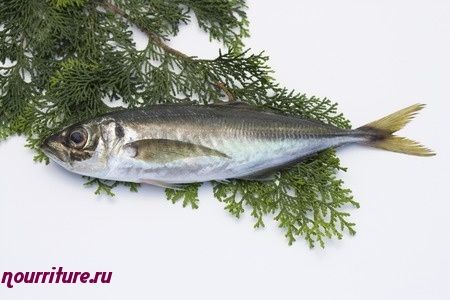 Ingredients
→ SALT
→ 400 G BONELESS HORSE MACKEREL FILLET
→ 3 TOMATOES
→ 2 GRENADES
→ 2 HEADS OF ONIONS
→ 2 SPRIGS OF PARSLEY (FOR DECORATION)
→ 0.5 CUPS OF MAYONNAISE

Wash horse mackerel fillets under cold water and boil in salted water until tender (see notes "Cutting fish" and "Features of cooking boiled fish"). After that, cool the fillet, remove the bones and cut into large cubes. 
Peel the onions, wash them and cut them into 8 to 10 slices. Cut the pomegranates, then break them with your hands and carefully remove the grains. 
Wash the tomatoes and cut them into small slices. Mix the sliced fish fillet, onions and pomegranate seeds in a clear glass salad bowl, and then season it all with mayonnaise. 
Ready-made salad of horse mackerel with tomatoes and pomegranate decorate at the end with washed and dried sprigs of parsley.