Recipes
Horseradish sauce with vinegar and beetroot"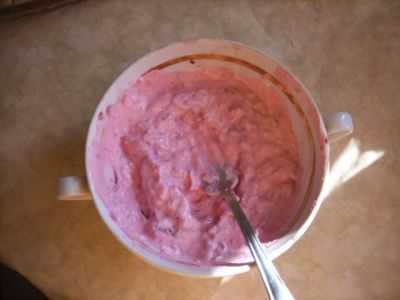 Ingredients
→ SALT
→ BEET JUICE
→ FRESH HORSERADISH ROOT
→ SUGAR
→ 9% VINEGAR

Clean fresh horseradish, rinse, grate on a fine grater, pour 9% vinegar so that the horseradish is completely covered. Leave for 6-8 hours, then add salt and sugar to taste. Cooked horseradish can be stored in a cool place for several days, folded in glass or earthenware dishes and tightly closed. Horseradish can be tinted with beet juice.