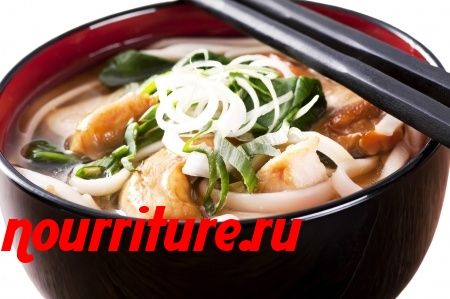 Japanese people sometimes like to treat themselves to dishes of poultry, pork (boar), beef and lamb. In this case, most often the meat is grilled on skewers and served to the table. The most popular is poultry combined with noodles, such as chicken breast or duck with Udon noodles. The Japanese also eat these dishes with chopsticks.
In restaurants, many Japanese dishes are prepared right in front of customers, in order to show that the dish uses only fresh ingredients.
As a drink, rice wine, i.e. sake, or green tea is served with meat dishes.