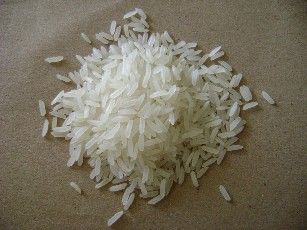 Thai rice "jasmine" is a fragrant white long-grain rice, which has been grown since 1959 only on a few plantations in the north-eastern valleys of Thailand. 
Rice "jasmine" has a medium stickiness, but it is quite easy to crumble on a plate. Even slightly digested, it can be made to "keep in shape". 
This rice has a subtle, almost milky aroma of natural origin. It is ideal for exotic and spicy dishes typical of Oriental cuisine. In addition, it can be used to make not only a stunning side dish, but also a very delicious dessert (combining it with fruit). At the same time, it is important to remember that "jasmine" is perfectly combined with pineapple, oyster sauce, beef with black pepper, black cod or vegetables cooked in an oriental style. However, it does not go well with honey, mustard or Provencal herbs, because in these cases the natural flavor of rice disappears. 
The cooking time of jasmine rice is 12-15 minutes. Especially delicious is "jasmine", cooked in Japanese (see the recipe "Rice in Japanese").