Recipes
Jellied minced cutlets of fish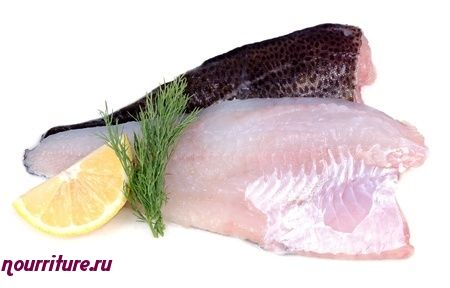 Ingredients
→ SALT
→ GROUND BLACK PEPPER
→ 70 ML OF MILK OR WATER
→ 50 G WHITE BREAD
→ 400 G FISH BROTH JELLY
→ 350 G BONELESS FISH FILLET
→ 30 G GREEN SALAD
→ 2 TABLESPOONS FISH BROTH
→ 150 G HORSERADISH WITH VINEGAR
→ 100 G OF GREENS AND BOILED VEGETABLES FOR DECORATION (CARROTS, CAULIFLOWER, ASPARAGUS BEANS)
→ 10 G VEGETABLE OIL
→ ¼ LEMON

For the preparation
of aspic chopped cutlets from fish
, fish fillet (see the article "Cutting fish") and bread, previously soaked in water or milk, pass through a meat grinder. Add salt and pepper to the mixture. 
From the mass, form cutlets with a thickness of 5 mm, put them in a small saucepan greased with vegetable oil, add a little fish broth (see the recipe "Fish broth") and allow for 10 to 15 minutes. 
Cool the cutlets, put them at intervals of 1 cm on a baking sheet, decorate with figures of vegetables, lemon slices and herbs, pour a small amount of dissolved jelly (see the recipe "Jelly based on fish broth") and let it harden so that the decorations are firmly attached to the cutlets. After that, pour the cutlets with half-frozen jelly and put them in the refrigerator. 
When the jelly hardens completely, cut the cutlets with a knife so that the edges of the jelly turn out to be corrugated. Put lettuce leaves on a platter, and on them-chopped fish cutlets in aspic. Horseradish with vinegar to serve separately.