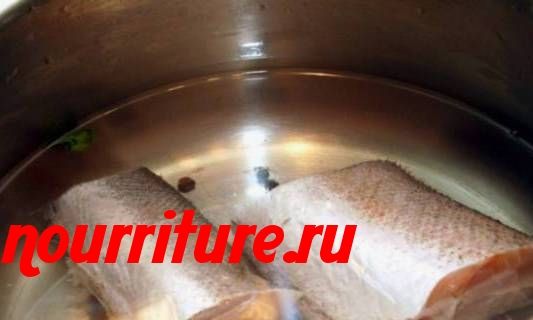 Ingredients
→ SALT
→ PEPPER
→ 4 TABLESPOONS VEGETABLE OIL
→ 3-4 TABLESPOONS OF 5% VINEGAR
→ 3 HARD-BOILED EGGS
→ 1 TEASPOON SUGAR
→ 1 KG OF FRESH RIVER FISH

The prepared river fish is boiled in salt water, allowed to cool, remove the bones, cut into small pieces (see "Cutting fish" and "Features of cooking boiled fish").

The yolks of hard-boiled eggs are thoroughly mixed in vinegar with sugar, the whites are thinly sliced.

Mix everything together, and then add the vegetable oil and pepper.