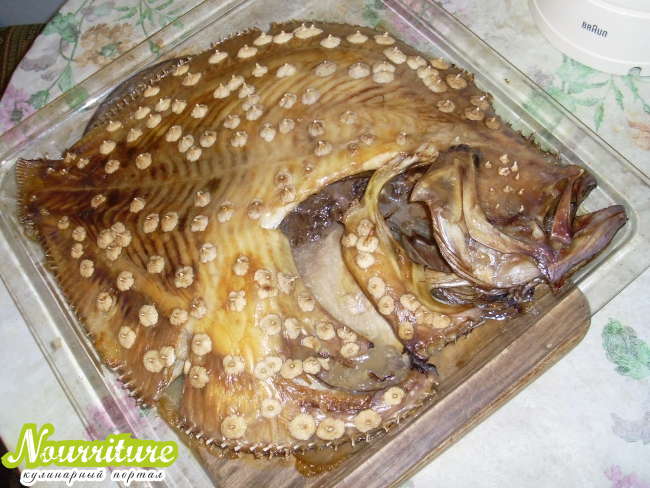 Kalkan (Azov, Black Sea, Baltic) - this is a fish belonging to the family Scaphthalmaceae and to the order flounder. According to many ichthyologists, the kalkan is the same as the turbot fish, or "big diamond". Sometimes, however, the Black Sea kalkan is considered as a subspecies of the "big diamond", since its size is smaller than the size of the oceanic one.
Kalkan (turbot): useful properties of kalkan fish
The pelvis of
the kalkan is dense, fleshy, of a characteristic rhombic shape, with peculiar bony tubercles. The skin on the bottom side is white, on the eye side-brown, covered with red spots. No scales. 

In length, the kalkan can reach 115 cm with a weight of 28-30 kg, so it is rightfully considered one of the largest representatives of flounders.

From the point of view of culinary value, kalkan is superior to flounder: its flesh, tender, low-fat (4.3%), when heat-treated, emits a much lower smell than flounder flesh. The flesh is very good, and even the fat is much more palatable than the fat of the flounder. In short, kalkan is great for frying, baking, marinating and getting minced meat. In addition, even more than flounder, it is suitable for dietary nutrition.