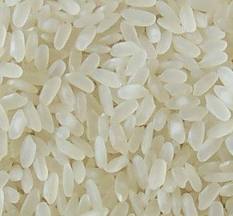 Medium-grain rice "kamolino" is grown on the banks of the Nile. Thanks to the pre-treatment with vegetable oil, "kamolino" gets a magical pearl color, a unique taste and an exquisite aroma. 
Unlike other round-grain varieties, "kamolino" does not stick together during cooking, but turns out to be tender and crumbly. 
From the point of view of application in cooking, this rice is versatile and suitable for cooking both dishes with seafood, meat and vegetables, and for pilafs, side dishes and desserts. Cooking time of rice "kamolino" – 20-25 minutes.