Recipes
Korean cold smoked flounder salad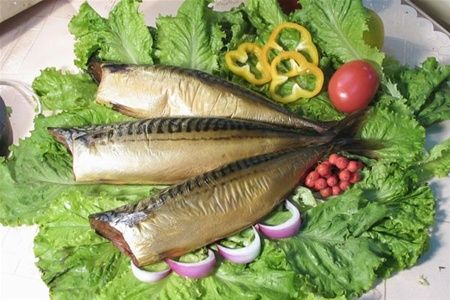 Ingredients
→ GROUND RED HOT PEPPER
→ 500 G BONELESS FILLET OF COLD SMOKED FLOUNDER
→ 40 G GREEN SALAD
→ 3 TABLESPOONS ODORLESS VEGETABLE OIL
→ 3 TABLESPOONS LEMON JUICE
→ 2 TABLESPOONS CHOPPED ONION
→ 2 BOILED CARROTS

Fillet flounder cut into thin slices. 
Wash the carrots, cook, peel and grate on a coarse grater. 
Wash the green salad, shake it off and cut it into small thin strips. 
Prepare salad dressing: mix lemon juice, vegetable oil and ground red pepper. 
Mix the flounder fillet, grated carrots, green lettuce and onions in a salad bowl and season with the prepared dressing.