Recipes
Lampreys, roasted in the oven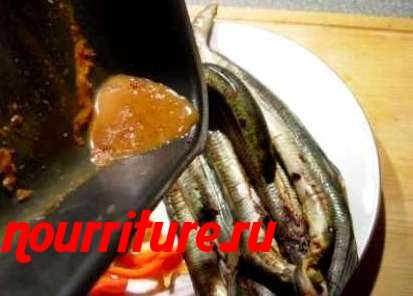 Ingredients
→ SALT
→ WATER
→ 2-3 TABLESPOONS DRY WHITE WINE OR 1-1. 5 TEASPOONS WINE VINEGAR
→ 1 KG OF RAW LAMPREYS

Prepared raw lampreys with a little salt, put in rows in a mold and place in a preheated oven to 180-200 degrees. Bake lampreys should be about half an hour.

When the smell of fried lampreys appears and almost all the juice from the mold evaporates, the lampreys should be kept in the oven for another five to seven minutes, and then removed from there and put on a dish, eat directly hot.

Add 2-3 tablespoons of hot water or dry white wine to the remaining juice from the roasted lampreys. If water is added,then another 1-1.5 teaspoons of wine vinegar should be added to it. Pour the resulting sauce over the dish with the lampreys.