Recipes
Lightly salted boiled sturgeon fish (sturgeon, sturgeon, sturgeon or beluga)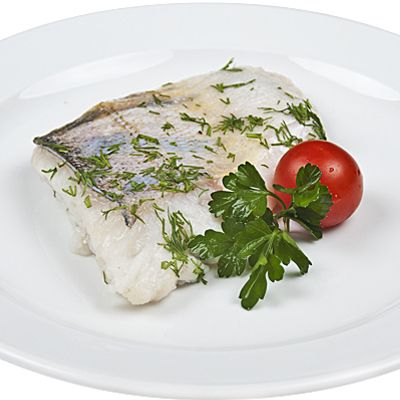 Ingredients
→ SALT TO TASTE
→ 700 G OF STURGEON FISH (STURGEON, STURGEON, STURGEON OR BELUGA)
→ 50 G CHOPPED CELERY ROOT (OR 2.5 TSP DRY CELERY ROOT)
→ 20 G OF CHOPPED PARSLEY ROOT (OR 3\4 TEASPOONS OF DRY PARSLEY ROOT)
→ 2 BAY LEAVES
→ 150 G OF HORSERADISH SAUCE WITH VINEGAR"

Prepared and cleaned fish links (sturgeon, sturgeon, sturgeon or beluga) rub on all sides with salt (50-60 g of salt per 1 kg of fish) (see the article "Cutting fish"), put in a faience dish or in a well-tinned boiler and put in a cold place.

After 1-2 days, wash the fish, pour cold water, put the roots, bay leaf and, heating, bring to a boil. Then reduce the heat and continue cooking until the fish is ready.

Cut the chilled fish into portions and garnish to taste. Separately, serve the Horseradish sauce with vinegar to the fish (see the recipe "Horseradish Sauce with vinegar").