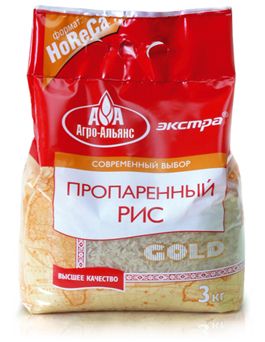 Long grain steamed rice (gold) is Thai rice of the highest quality, processed by steam. Raw rice grains (gold) have a light golden hue, but in the finished form they become snow-white. 
Thanks to the pre-steam treatment, rice (gold) retains all the useful substances also in boiled form. This rice is easy to prepare and always remains crumbly. 
The cooking time of the rice is approximately 18 minutes.