Recipes
Mackerel, fried, with cheese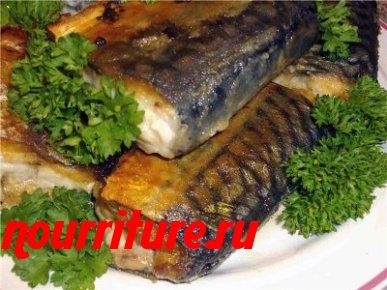 Ingredients
→ SALT
→ 2 TABLESPOONS WHEAT FLOUR
→ 100 G OF CHEESE (SOVIET, DUTCH)
→ 1 KG FROZEN MACKEREL
→ ½ CUP VEGETABLE OIL

Mackerel is cut into fillets with skin without bones (see"Cutting fish"), salted, cut into two small pieces per serving. A slice of cheese is placed between them and everything is connected with a hairpin or match, cleaned of sulfur.

The fish is breaded in flour and fried on both sides in a frying pan in preheated oil. Then remove the hairpins (matches).

The dish is served with fried potatoes, fresh cabbage salad, pickled onions, vegetables.