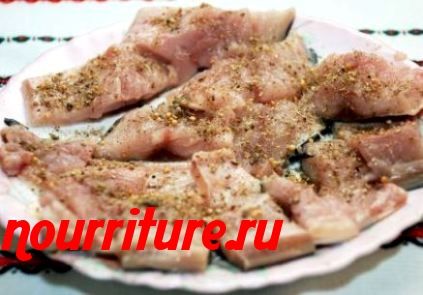 Ingredients
→ JUNIPER BERRIES
→ TARRAGON
→ GARLIC
→ GROUND BLACK PEPPER
→ CUMIN
→ SALT
→ MARJORAM, FRESH OR DRIED
→ WATER
→ BASIL
→ 600 G MACKEREL FILLET
→ 4 HEADS OF ONIONS
→ 1 TABLESPOON FINELY CHOPPED LARD

Cut the mackerel fillet into pieces (see "Cutting fish"), sprinkle with herbs and juniper berries, as well as crushed garlic, add the onion fried on lard.

Put the fish in a fireproof dish, add a little water and bake in the oven for 25 minutes at 180-200 degrees.

Serve with boiled potatoes.