Diversity
Maslenitsa in Ukraine: customs and traditions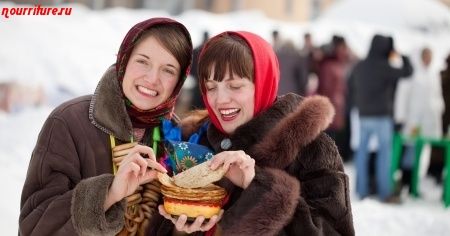 Sometimes Maslenitsa in Ukraine is called "Kolodiy", and this name is not accidental. The fact is that Ukrainian women used to have an interesting rite: at the beginning of the Kolodiya, a thick stick-block was "dressed up" and "humanized", and in a week it had to "live" a whole life.
Monday marks the "birth" Tuesday Block "baptized," Wednesday she's going through life, on Thursday, "dying" on Friday "buried," and on Saturday "mourning". For a week, they walked around the village with a stick-block and tied it to the single and unmarried. In order not to be left with such a label, women who tried to tie the block were given a payoff – Goodies, booze, beads, saucers, ribbons, and other small things.
Maslenitsa in Ukraine: customs and traditions
The funeral customs of Maslenitsa in Ukraine include the rule to put pancakes on the attic Dormer window: in this way, people "treated" their deceased relatives. Another way to remember the dead were the battles for snow towns and fistfights.
The entertainment that now seems childish has a deep sacred meaning, the roots of which are lost in paganism: the blood spilled during the "games" was sacrificed to the spirits of the ancestors. A more humane sacrifice was the burning of an effigy of winter: the ashes were scattered over the field, the girls sang freckles, than they called on the forces of Nature to awaken the Earth.