Recipes
Mass of radish and herring (for sandwiches)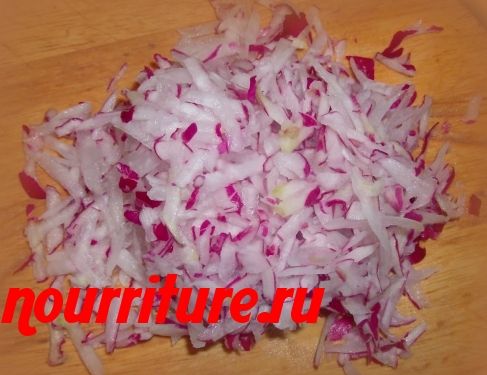 Ingredients
→ STRONG INFUSION OF DARK TEA
→ 50 G BUTTER
→ 30 G FINELY CHOPPED PARSLEY
→ 100 G RADISH
→ 100 G SALTED HERRING
→ 1 HARD-BOILED EGG YOLK

Wash the radish, remove the greens and tail, then rinse again and grate on a grater with medium holes.

Soak the herring in the tea infusion for 40 minutes. Then remove the bones from the herring, and then chop it finely (see "Cutting fish").

Butter, chopped herring and boiled yolk thoroughly grind, then add the radish, parsley and mix everything. If the mass is not elastic enough, you can add sour cream or cream to it, and then mix again.

Serve as a cold appetizer or as a filling for sandwiches.