Recipes
Milk sauce (medium density)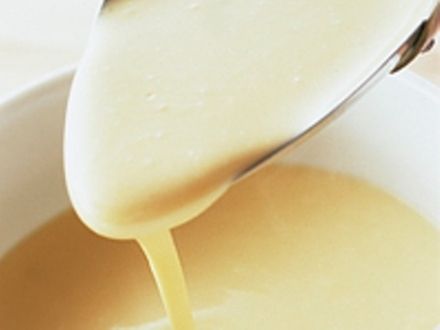 Ingredients
→ SALT
→ 3 RAW EGG YOLKS (OPTIONAL)
→ 100 G BUTTER
→ 100 G WHEAT FLOUR
→ 1 TEASPOON SUGAR
→ 1 LITER OF MILK

Flour fry till light Golden color, then hot onion to breed with continuous stirring hot milk. (Add sugar and salt to the same mixture). Cook the sauce for 5-7 minutes.

Mix the egg yolks with the butter and bring to a boil. Mix the egg mixture with the warm sauce.

This sauce is recommended to be prepared immediately before using it.