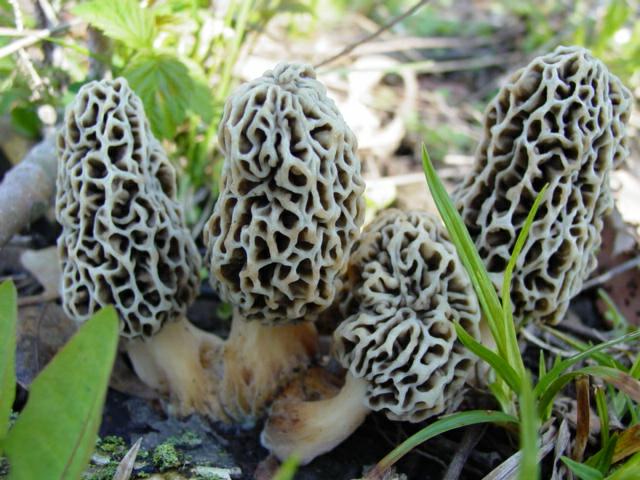 Giant grey morels are found in April-May in very wet areas where there are almost no trees. Their caps are hollow, round-ovate, dirty gray in color, and dotted with narrow cells of irregular shape on top. (On average, the height of the cap is 15-25 cm, and the diameter is 10-15 cm.) 
The legs of gray morels are hollow, cylindrical, white, with a wrinkled surface.
In cooking, gray morels are used in stewed, fried, dried and pickled forms.