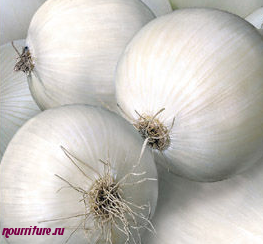 Medium-ripe onions of the "Neman" variety give large bulbs (150-180 g) of a rounded or slightly elongated shape. 
The flesh of the bulbs is dense. The integumentary scales are white, almost do not turn green and are very close to the bulb itself. 
The taste of the "Neman" is pungent. This onion is great for fresh consumption.