Articles
Peanuts: useful properties of peanuts and harm of peanuts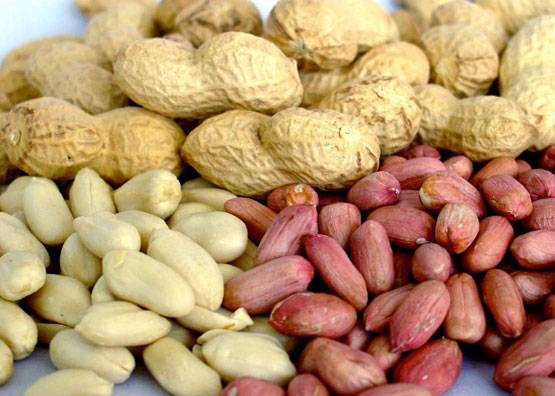 Peanuts are also called groundnuts or Chinese nuts. It contains 1-2 or - rarely-3 kernels, which are easily released from the unstable shell. The core of the peanut is covered with a light brown shell. After roasting, this shell is separated.
Peanuts: useful properties of peanuts and harm of peanuts
The ancient Incas were the first to learn how to grow peanuts. They were also the first to notice that peanut seeds ripen in a special way. When the peanut flowers bloom, the ovaries of the fruit are formed in their place. Then these ovaries sink lower and lower to the ground, until finally they finally burrow into the soil, where they grow beans with reddish seeds. The Incas had never seen anything like it before, so they decided that peanuts were the most worthy food to offer to their Sun God, Inti. However, there was another native American tradition associated with peanuts. Thus, the Incas believed that without peanuts, the soul of the deceased could not find peace. Therefore, every Inca who died was supposed to put at least a few reddish nuts in the grave, so that his soul would find the shortest path to heaven. However, the Indians valued peanuts not only for its uniqueness, but also for its nutritional value. Europeans who visited South America brought the seeds of this plant to their homeland. But peanuts did not ripen everywhere, because they require a lot of heat.
In the 18th century, Russia also tried to grow peanuts, but all was unsuccessful. It was only in the 20th century that we learned to get our own peanut butter, which is added to soap, margarine, canned food, etc. Now crushed peanuts are often used as a filling for sweets, as a decoration for cakes and pastries, as well as to give a special taste to chocolate or cream.