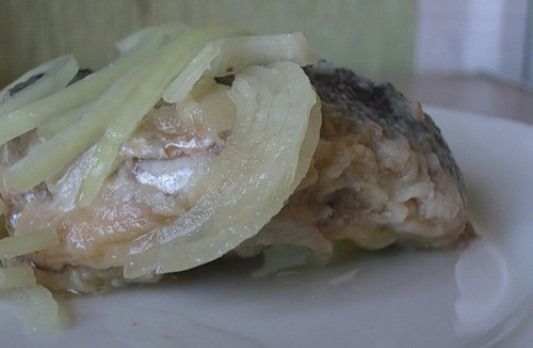 Ingredients
→ JUICE OF 1 LEMON
→ 8 PEAS OF ALLSPICE
→ 6 TABLESPOONS VEGETABLE OIL
→ 4 RAW HERRING
→ 4 TABLESPOONS WHEAT FLOUR
→ 3 BAY LEAVES
→ 2 ONIONS
→ 1 TABLESPOON OF SALT
→ 0.5 L WEAK WINE VINEGAR
→ 0.5 L OF WATER

Cut the herring (see "Cutting the fish") with salt inside and out and sprinkle with lemon juice, then roll the carcasses in flour.

Heat the oil and fry each carcass on it for 3 minutes, then transfer the herring to a suitable bowl and cool.

Bring the water to a boil, pour in the wine vinegar, add the bay leaf, allspice, chopped onion rings and boil for 5 minutes.

Cool, pour the resulting marinade over the herring and refrigerate for 24 hours.