Recipes
Pizza with herring and majornana in Neapolitan style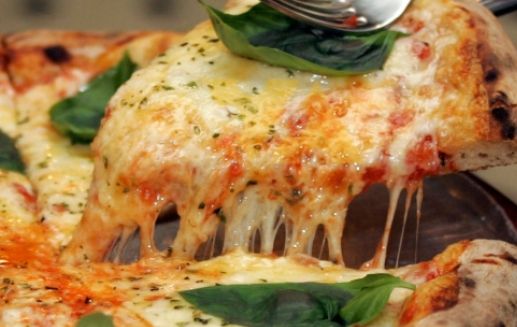 Ingredients
→ PINCH OF DRIED MARJORAM
→ SALT
→ WATER
→ 400 G WHEAT FLOUR
→ 4 TEASPOONS VEGETABLE OIL
→ 4 SMALL SALTED HERRING (OR 4 CANNED HERRING IN OIL)
→ 300 G CANNED TOMATOES
→ 200 G SULUGUNI CHEESE
→ 20 G YEAST

For the dough: 400 g of wheat flour, 20 g of yeast, 4 teaspoons of vegetable oil, salt, water.

For the filling: 300 g of canned tomatoes, 200 g of suluguni cheese, 4 small salted herring (or 4 canned herring in oil), a pinch of marjoram, vegetable oil.

Prepare a non-sourdough yeast dough (see "Features of making dough without sourdough"). Put the dough on a frying pan, oiled with vegetable oil, smooth it out with your hands and make the sides. Arrange the dough (leaving 2 cm free around the circumference) tomatoes, pieces of cheese (leave a little cheese for sprinkling), cut into pieces boneless herring fillets (see "Cutting fish"). Sprinkle with marjoram, oil liberally and put in a hot oven (at a temperature of 180-200 degrees) for 20-25 minutes. 5 minutes before cooking, sprinkle the surface of the pizza with the remaining grated cheese.