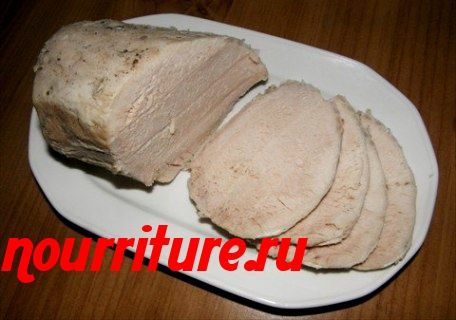 Ingredients
→ GROUND BLACK PEPPER
→ SALT
→ 80 G CANNED TUNA IN ITS OWN JUICE
→ 50 G OLIVE OIL
→ 4 THIN LEMON DISCS
→ 2 HARD-BOILED EGGS
→ 150 G OF BOILED PORK
→ 100 G OF KEFIR ( 3.2% FAT CONTENT)
→ 1 TABLESPOON PICKLED CAPERS
→ 1 TABLESPOON LEMON JUICE
→ 0.5 TEASPOONS ANCHOVY PASTE

Peel the eggs, select the yolk and set it aside, add the anchovy paste, 0.5 tablespoons of lemon juice, mix everything with a whisk in the puree. Then slowly add the olive oil. Add kefir (if necessary, drain the whey beforehand), season with salt and pepper.

In plastic boxes, lay the slices of tuna and pork in layers and pour the sauce over them so that the top layer is the sauce. Chop the egg yolk coarsely, sprinkle with capers and garnish with lemon slices. Cool well before serving.

To make the snack tastier, give it a good soak.