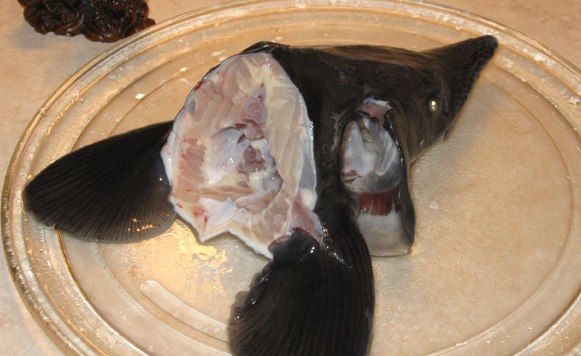 Ingredients
→ GROUND BLACK PEPPER
→ SALT
→ ONION-TURNIP
→ DILL OR PARSLEY GREENS
→ 800 G OF POTATOES
→ 500 G MUSHROOMS
→ 200 G OF ROOTS (PARSLEY ROOT, CELERY ROOT)
→ 2 TABLESPOONS VEGETABLE OIL
→ 1-2 BAY LEAVES
→ 1 KG OF STURGEON HEADS

Cook the golovizna in the same way as for cabbage soup (see "Cabbage soup with golovizna"). Peeled roots and onions cut into slices and fry in oil.

Cut the potatoes into cubes, put them in a strained boiling broth, add the toasted roots, finely chopped raw mushrooms, salt, pepper, bay leaf and cook for 25-30 minutes.

When serving, the soup is sprinkled with dill or parsley.