Diversity
Products for youth and beauty: three nuts for girls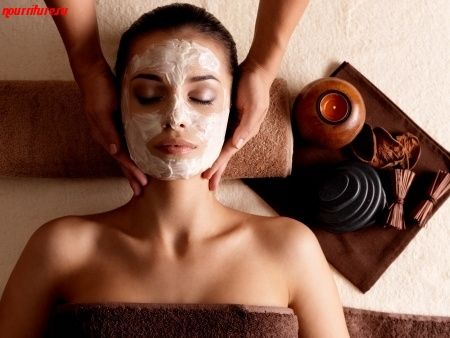 Remember the Czech film fairy-tale in which Cinderella (Libuse plays Safrankova) found his happiness with the three nuts? Modern girls can use no less miraculous means to preserve the youth and beauty of their skin – three nuts, on the basis of which you can make effective cosmetics. And the three nuts that will be needed are walnuts, Brazil nuts, and almonds.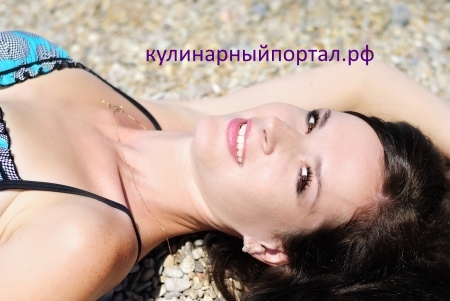 Product for youth: walnut
The walnut is called the tree of life - for a long time this plant feeds and treats a person, restores his strength. It is a champion for the content of vegetable protein, as well as a storehouse of vitamins, trace elements, enzymes, essential oils and useful fiber.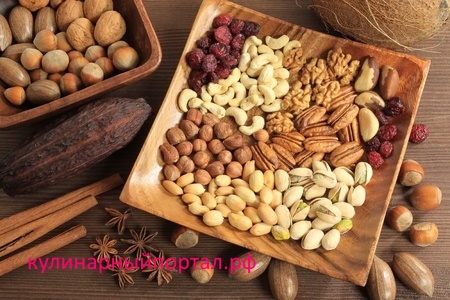 To prepare a nourishing mask for normal skin we need:
1 crushed nut kernel,
1 egg yolk;
teaspoon of butter,
teaspoon of honey.
The components should be mixed, and the resulting homogeneous mass should be applied to the face for 30 minutes. Then wash off the mask with warm water. For oily skin, the same components are used, only the yolk is replaced with protein, and the oil replaces the starch.
Vitamin mask made of walnut will give your skin a healthy color and fill your face with the radiance of youth. To prepare this mask, you need to grind 100 g of nuts and pour them with natural Apple juice, preferably freshly squeezed. The product should be carefully applied to the face, trying not to get into the eyes, after 20 minutes, rinse with water.
You can also prepare an anti-cellulite mask based on walnut. For this
a glass of nut kernels should be passed through a meat grinder,
mix with the pulp of one kiwi,
add 120 ml of orange juice and
apply the product to problem areas.
For greater effectiveness, cover the skin with food wrap for 40 minutes.
This mask perfectly copes with cellulite and stretch marks.
To narrow the pores, clean the face and give it freshness, you can prepare nut milk:
5 nut kernels crushed in a mortar,
pour 50 g of boiled warm water into the resulting mush,
strain the mixture through cheesecloth and wipe your face with it before going to bed.
Second nut for youth: Almonds
From the point of view of botany, almonds are not a nut, but a stone, which is not very important, because its useful properties are not inferior to real nuts and in some ways even surpass them. Almonds and the beauty of women's skin seem to be created for each other: almonds contain a lot of vitamin E, which prevents cell aging and cleanses the blood.
Almond mask with lemon perfectly whitens the skin of the face. To prepare it, you must
pour a tablespoon of almond seeds, peeled, with boiling water and infuse for five minutes.
Then chop the nuts,
add to them a teaspoon of lemon juice and the same amount of warm water.
Within 2 weeks, the product should be applied for 30 minutes and washed off with warm water: the mask will make freckles and age spots invisible.
The moisturizing mask is prepared from a tablespoon of ground almonds mixed with cream. The product is applied to the area around the eyes for half an hour and removed with a paper napkin.
Like walnuts, almonds help fight cellulite. Anti cellulite mask is done as follows:
Cup chopped almonds mixed with ground coffee (2 teaspoons), for coffee and mindly
add 50 g of olive oil.
Apply the product in a circular motion to the correction area, and after 20 minutes
it is washed off under a warm shower.
Brazil nut for youthful skin
Brazil nuts (or bertoletiya) have an unusual appearance and, in addition to many other trace elements (zinc, phosphorus, magnesium, omega-3 and omega-6 fatty acids), contain selenium – an essential substance that helps maintain skin elasticity and youth. Brazil nuts also have antioxidant properties.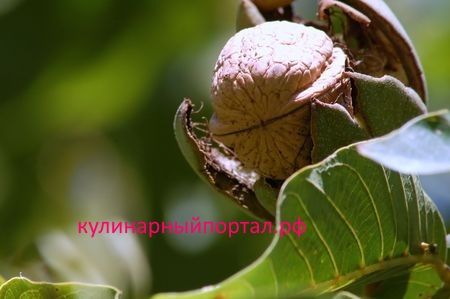 For the preparation of anti-aging lotion you need:
brew green tea,
add 1 chopped Brazil nut to it,
allow the product to infuse for 30 minutes, and then
strain it through cheesecloth.
Apply the lotion to your face using a cotton pad,
after 10 minutes, rinse with warm water.
A nourishing mask for skin elasticity is prepared from a glass of crushed Brazil nuts mixed with olive oil. The product is applied to the face for 20 minutes, and then washed off with warm water.